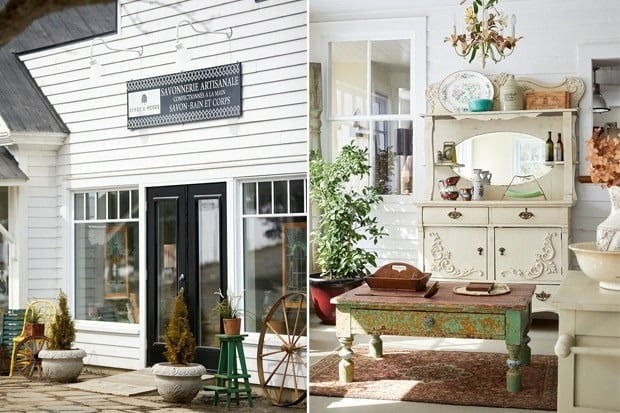 Antiques, Déco-Vintage, and Handcrafted Artisan Soap
Discover Chalk Paint™ by Annie Sloan!
Best selling Annie Sloan Chalk Paint™ and Accessories!

Discover our SPA DETENTE collection of bath products with FREE shipping on orders over $99!



Flat rate shipping $18 otherwise ( applicable only in Quebec )

An excellent Annie Sloan Chalk Paint course. Very informative and clearly explained and I transformed a stool all by myself. Well worth the money.
Deal Of The Day Bring a friend 15% Off
Annie Sloan Chalk Paint™ Workshop-Bring Your Own Project
Magnificent boutique, beautiful welcome and truly extraordinary Annie Sloan painting class with M McGee